Item request has been placed!
×
Item request cannot be made.
×

Processing Request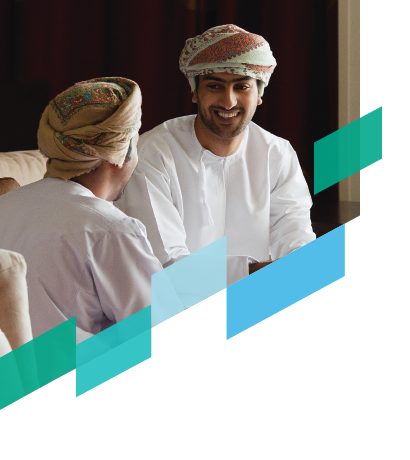 As a corporate supporter
The creation of Masader has been made possible by the generous support of Omantel. Through its partnership with OMREN, Omantel's significant investment has covered all Masader's set-up costs. This funding has also covered subscription to Masader's first content resource, the globally renowned EBSCO Information Services.
Our next phase of development is to expand and enrich Masader by inviting Oman-based corporates and multinationals to sponsor subscriptions to additional content resources, as part of their corporate social responsibility activities. 
World-leading digital research sources include libraries, publishers, professional and academic societies, and content aggregators. Prominent among them are Elsevier, Wiley, Springer, Nature, Palgrave Macmillan, ProQuest, Cambridge University Press Journals, Islamic Info, Oxford University Press Journals, Taylor & Francis and E-Marefa.
Corporate sponsors have the opportunity to make their involvement specific by selecting a subscription relevant to their own industry. For example, an oil and gas company could nominate a resource such as OnePetro. Engineering firms would be a good match for sponsoring material from the Institute of Electrical and Electronics Engineers (IEEE) or Knovel. Alternatively, sponsors can rely on Masader to make the appropriate selection. 
Either way, sponsors will be making very effective use of their corporate social responsibility budget allocation, not only by contributing to the public good, but potentially gaining longer-term benefits in the form of valuable research work relevant to their own sector.
To explore sponsorship opportunities further, please contact Masader's Project Director by telephone at +968 2 230 5451 or by email at info@masader.om.

As an institutional member of OMREN
OMREN members benefit from advanced network technology and related infrastructure in Oman and around the world. In addition, they have access to various services and applications.
OMREN creates an environment that enables leading-edge research to be conducted in Oman.
As well as access to Masader, membership benefits include:
Establishing a platform for collaboration and research that fosters innovation and promotes a knowledge economy
Positioning researchers in Oman to collaborate with their peers in the region whose countries are building their own NRENs
Active participation in international projects that can attract further funding to the region
Development of new economies and export of knowledge capital
Further information is available at www.omren.om.